I'd love to say I'm happy about this---and one some level I am very happy and pleased with the way my little Allison is growing up. She's so sweet and kind and is always thinking of others. She helps around the house without even asking, she loves to bake and she'll even rub my feet when I don't feel too well.
But soon...all that will change.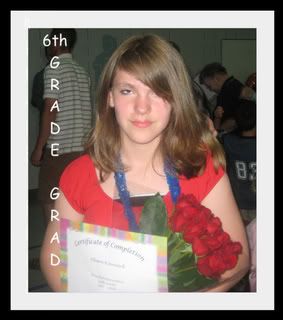 She's going to be going to Middle School. Heaven help us all.