Ah yes. Such fun.
I drove up to Seattle to take my Dad to lunch. We ate haute cuisine at the Northgate Mall. Ally and Ash had Kidd Valley of course.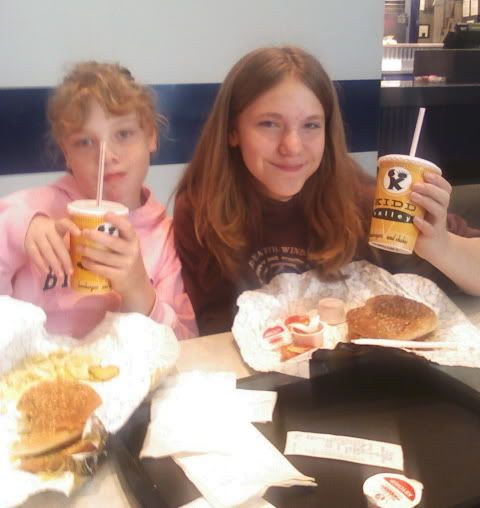 Then we visited my sister for awhile and I tried to do some work on my laptop while I was there but the system I was piggy backing on wasn't strong enough to send files and I had to shut my system down. We played at Paramount Park, and then at Carkeek Park. This was the park of my high school youth. I stood there in the middle of the big green field and I swear if I squinted I could see Ben, John, Kevin, Carin and I running around, laughing and playing frisbee.
So I called my best friend Carin, who has mysteriously gone from a Pacific Northwest girl, to a desert dwelling suburban mom. I sat here.....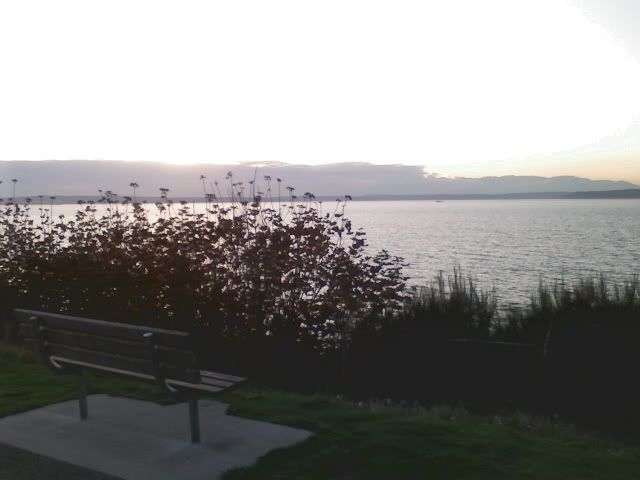 and as I watched the sunset, we reminisced about the fun we'd had, and how odd it was to be standing where I was, with my son who is now the age I was when this was my park.
Melancholy.... and some sadness. It's a strange feeling to look back across the years to the person I was, and see the person I've become.
Meanwhile, the children played. There's a huge slide inside a Chinook Salmon there. Ally climbed in and mugged for me.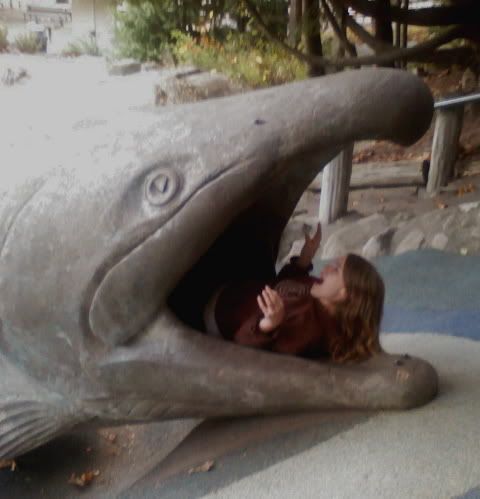 They all played on the teeter totter together.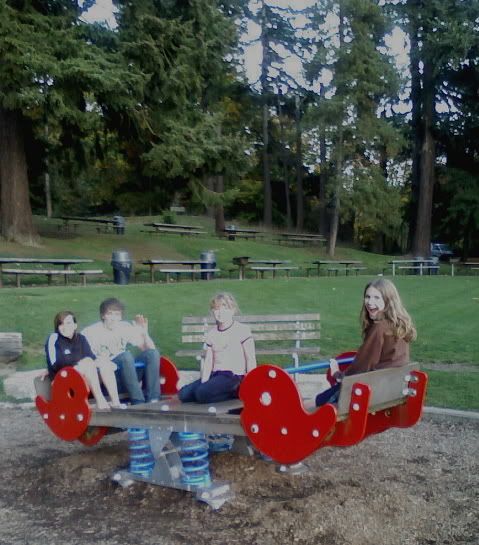 As I was driving out of the park my son realized his phone was missing. We went back and retraced every step. No phone.
Suddenly all my calm and relaxation went out the window and I spent the next half hour on the phone with Verizon, explaining things to them, having them explain to me how the phone that was lost had gone over our minutes by, oh, 1400 minutes.
Guess who has a whopping phone bill? Yeah. Great end to the day.