More fun with the girls today. Lance stayed home because we were going to be gone so long. (Didn't get home till after 7:30 this evening) We drove south towards the rivers and lakes and forests as far as the eye could see.
We ended up first at a park on the Cowlitz River, where we had lunch.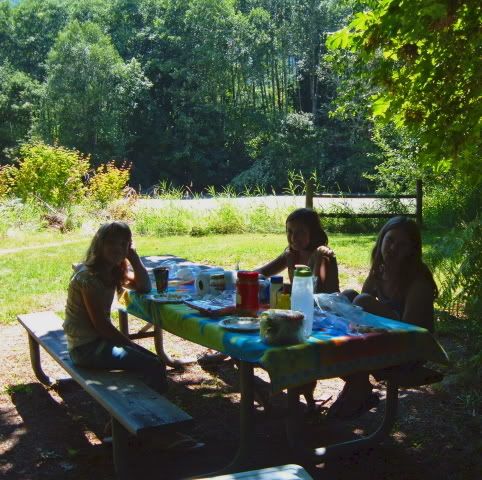 There was a play area there and Ashley had some fun with that....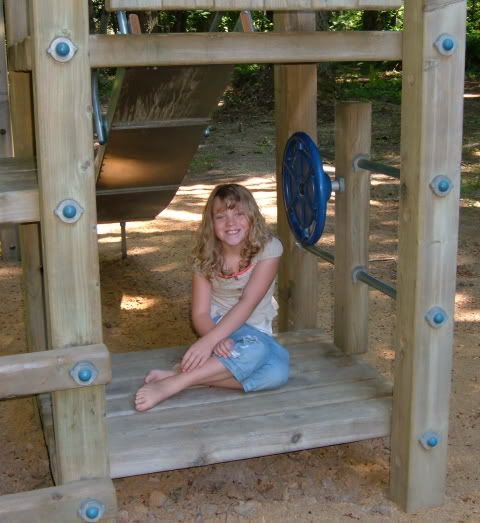 Ally found a tree to climb. She loves climbing trees.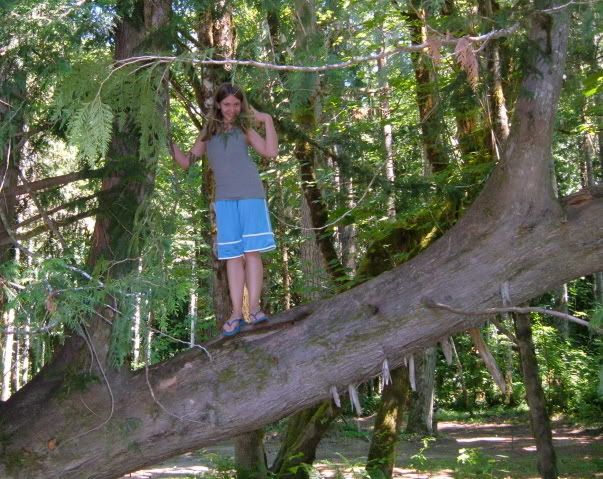 Nicole decided to join her.
The river was a muddy brown and didn't look too enticing for swimming. Here's Ally in front of the river.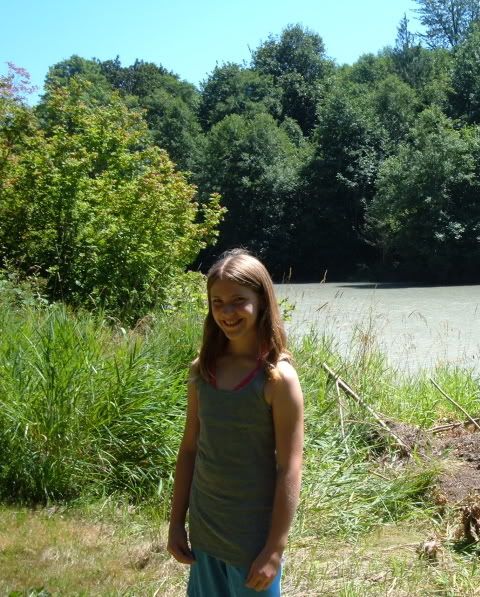 The girls thought the boat launch area might be better.....nope. The water was still quite murky.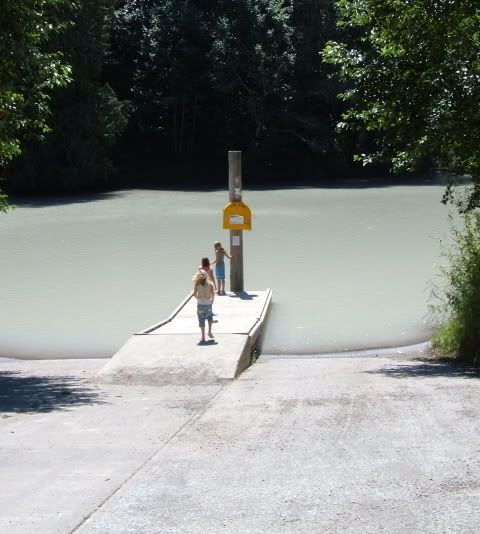 Further down, there was a lake and we decided that the girls could swim in it. There was a road that went down to the lake...right into the lake. It used to be a road, with a white line down the middle, but I'm not sure just where it used to go. Now it goes straight out into the water..and just keeps on going.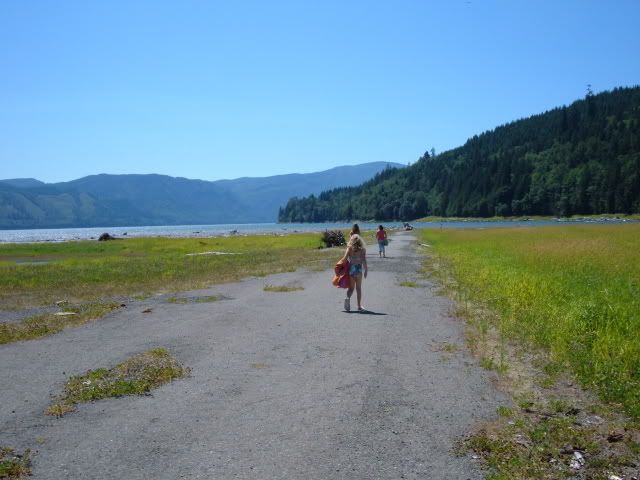 They said the water was warm. I took their word for it.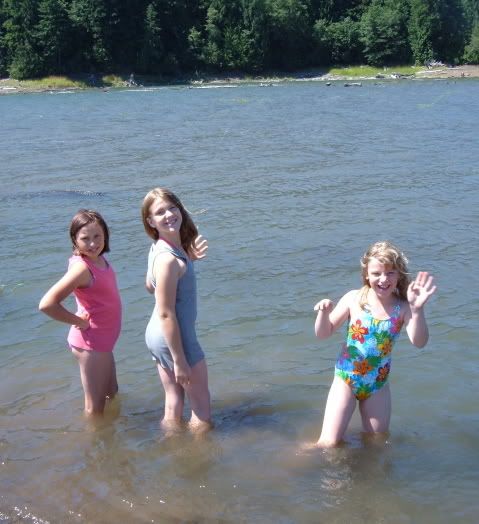 We finally found my brother's house down there in Randle. After a visit there, we turned around and headed home. The girls talked me into Subway for dinner in Eastonville and then we finished driving home.
Lance wants to know what we have planned for tomorrow. I'm too tired to even think about that right now.