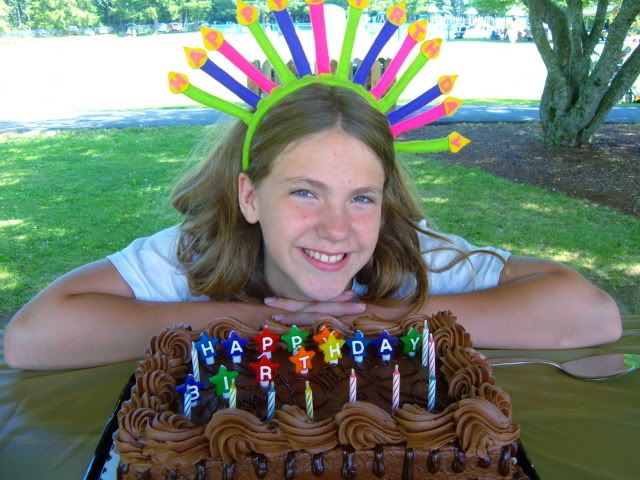 Our third angel turned 11 years old today. It's the hottest day of the year, with the temperatures into 3 digits and we had to have a party. Not inside, nooooooo. This had to be
outside
in the heat and sunshine. Yes sir, a good time was had by all. She had a pinata filled with candy and an enormous chocolate cake.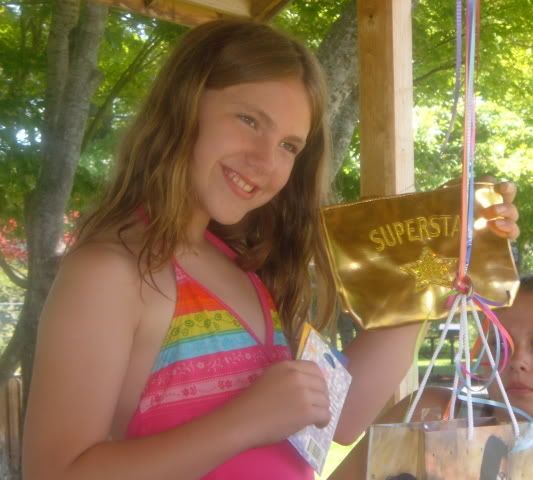 Getting ready to bash the pinata!
My father and my sister (with her two daughters) joined us up on Mud Mountain for the party. Here Allison is getting ready to blow out her candles, with her daddy and her papa watching over the excitment.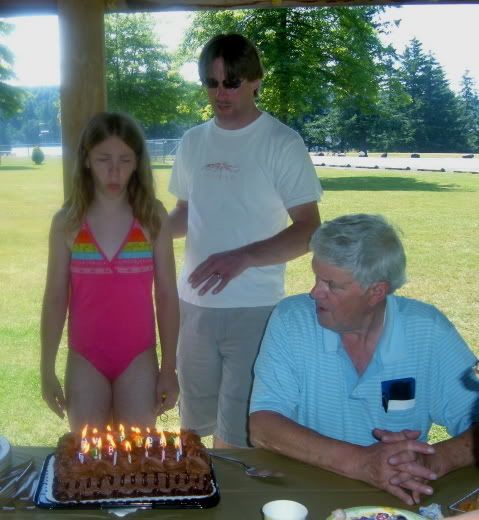 On our way home I caught a picture of Mt. Rainier in my rear view mirror.