Ok, not really. It just feels like that to me right now. I did finally go to the doc and I have lots of medicine to take, some of which are making me feel worse and some of which render me unconscious. I'm rather liking that part.
At any rate, it's been a while since I've updated here on a personal note and not just my columns. We found a home for the two kittens, Tuna and Buttercup. We miss them horribly and here's the girls holding them before I took them off to meet their new human. I negotiated visitation rights with the man, and he promised to send pictures via email.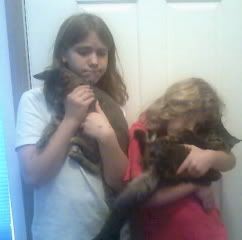 This is the one I'm missing the most. The girls named him Tuna. He would lay in my arms for hours, like a baby, and sleep. His fur was the softest thing to my skin.
Last week the girls had an art show at their school. Here's Ashley with her masterpiece.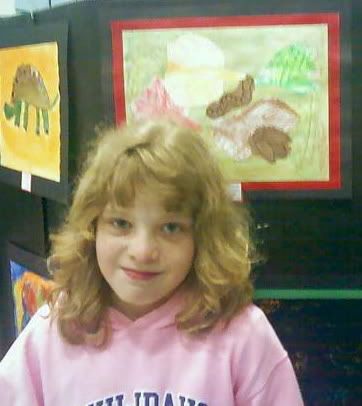 And Allison with hers.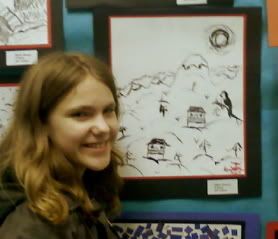 In other, wonderful news. The Girl has been accepted to BYU and will be leaving us in late August. She has also garnered a scholarship for herself which
may
be a full ride. We find out more in a few weeks. She also got a job at See's Candies and will soon be sporting a lovely white dress with a rather large bow. She is not amused, but is happy to be once again among the employed.
The Boy has managed to stay alive and intact, despite spending time at Snoqualmie Falls, as shown here. That's him inside a huge tree.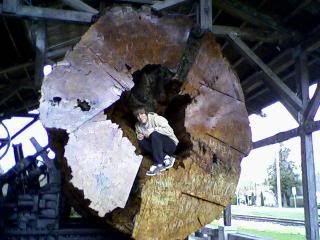 He spent last weekend up in Whistler B.C. doing that snowboarding thing and had a great time. He's a good kid.
Here is a pic Lance took of the falls this month when he went for a long drive by himself.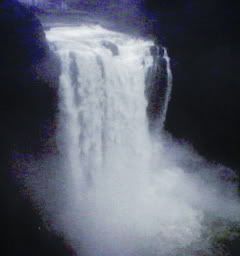 I'll leave you with two views I see every morning as I drive The Teenagers to seminary at 6:15 a.m. Two views of Mt. Rainier.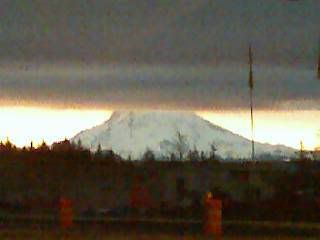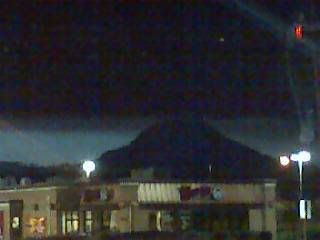 Oh yeah...I went a little blonder this month, in more ways than one. Here I am. Sorry, no smile. I was trying to see if I was getting me in my cell cam.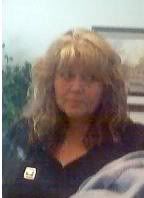 And so, life goes on in our household....