I know that parents usually brag about their children (mine is a cheerleader, getting all A+'s, knows quantum physics and speaks Mandarin Chinese in her spare time, yada yada) but I do have true bragging rights tonight.
There were nearly 30 piano students tonight at the recital.. After it was all done, the teacher called up a little guy and my Allison. She gave them each a special gift. Allison has moved up five levels this year and the little guy had just begun and had already done three levels. She said that Allison was an example to all the other students. She gave the little guy some books, and she gave Allison a silver heart pendant with a treble clef on it and a necklace. The audience of parents gave an audible sigh and clapped so hard for her after she played Eric Clapton's
Tears in Heaven
Here she is playing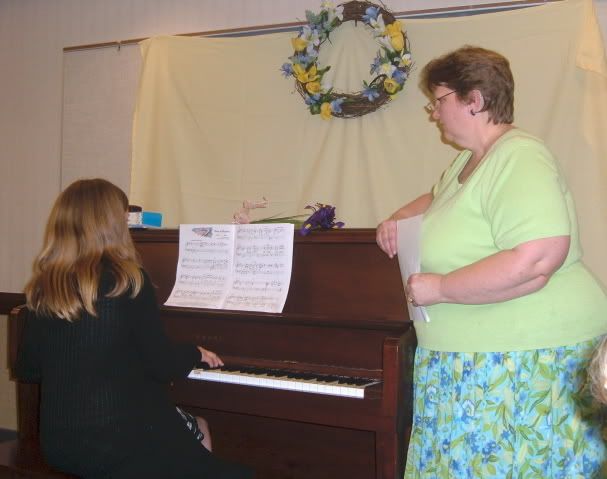 Mind you, she's only ten years old. We're planning on getting a bodyguard for her quite soon as the boys are already flocking.
Here she is getting her award.